Amsterdam is now quitter and less chaotic as residents are forced to stay at home, and tourism is restricted. For the past decade, Amsterdam residents often felt alienated in their own city thanks to mass tourism that saw the Netherlands city accommodate up to 50,000international visitors per day. So far, Covid-19 positive cases are surging in the country, with up to 430,000 cases already confirmed. However, the number of successful recoveries is yet to be made public, as the death toll stands at 8,358.
Consequently, the government is forced to take several counter-measures to control the rate and spread of infection. These measures are stringent such that anyone who visits Amsterdam now can clearly tell the difference. However, the state insists that some measures are only temporary and might change as the situation develops. Therefore, we encourage people to stay indoors and enjoy online gaming activities inspire by young veterans like Maximilian Lang-Orsini.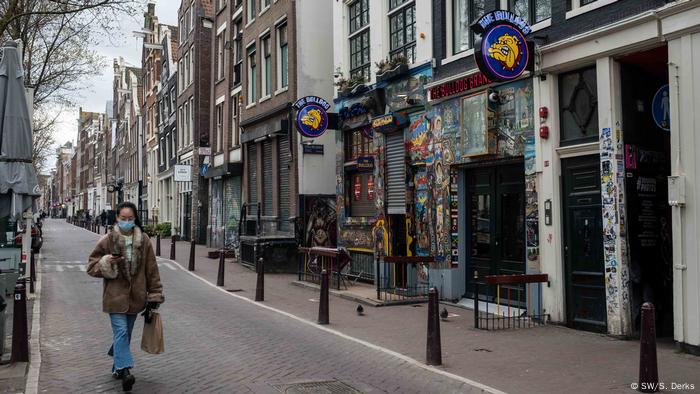 So, what are some of the things that you'll notice have changed if you visited Amsterdam today? Well, they include but aren't limited to the following:
Traveling within the Netherlands is allowed, but international access is closely regulated. For example, residents can travel to and from select countries in the United Kingdom, European Union, and the Schengen area. Travelers from countries that have recorded the highest number of infections are encouraged to self-quarantine for 10 days before going about their business. The government also provided an extra shuttle to ease congestion between Schiphol Airport and Amsterdam.
The Netherlands Board of Tourism & Conventions (NBTC) came up with Covid-19 measures and protocol that will see business conventions limiting the number of attendees by setting special conditions for attendance. For instance, everyone must comply with the guidelines put forth by the National Institute for Public Health and the Environment (RIVM).
Social distancing rules must be observed in all public transport mediums such as buses, ferries, trains, and the metro. Individuals aged 13 years and older are required to wear a non-medical face mask throughout their journey.
Restaurants and clubs will remain closed until further notice as other businesses operate up to 20:00hrs. However, businesses that deal with a wide range of essential products like supermarkets are allowed to operate. Other attraction sites will remain closed for a while, including cinemas and museums.
Lastly, there are common rules which all Amsterdam residents must follow the government terms as essential and. For instance, transport is encouraged by car, foot, or bike, unless the matter at hand requires public transport only. In other words, public transport should be the last option. Residents must also wear masks at all times when in public places and avoid areas that are crowded. Shaking hands is forbidden, and you must leave any destination immediately once you find challenges in maintaining the recommended 1.5 meters social distance.
As you've noted, Amsterdam is coming to terms with stringent measures never witnessed before. However, everything is for the good of humanity as the virus kills without. So endeavor to adhere to the above changes and measures, and you'll live to tell the pandemic's woes to the next generation.