Are you looking for the best photo book template that is uniquely your own? You can develop a personalized photo book of unmatched quality from scratch, selecting your preferred backgrounds, stickers, photo layouts, and more. Besides, you can add text, rotate or resize any element, or even upload your logos. With Mixbook, you have total control to develop a perfect design. Reach out to Mixbook today for an exceptional experience creating your album or photo book.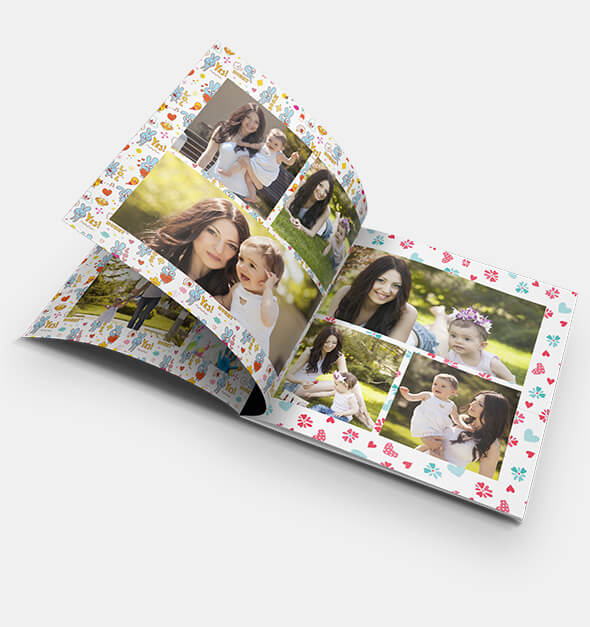 What's so good about Mixbook?
Mixbook software blends unique, attractive, on-trend designs with a potent editorial tool, allowing users to develop photo goods of exceptional quality, which fully reflect your flair. Personalized photo books are a nice way to preserve the best memories and give your friends, family, or loved ones a surprise with a remarkable gift. You can also use them as a unique coffee table book or have them preserve all the best memories from your previous year.
Besides giving you full control of your design, you can enjoy a wide range of photo books available in portrait, square, and landscape orientations. They are available as a hardcover, softcover, or quality lay-flat book. With Mixbook, you are guaranteed to find a format you love. With their flexible and easy-to-use editorial tool, one can effortlessly import their photos and start developing your photo book or album. So startt your customized photo book today!
How can you use your photo book?
You can develop a customized photo book for every occasion because Mixbook offers an option for nearly every event. Explore their collection of wedding guest books and wedding photo books inspired by an extensive range of themes – from modern and bohemian to rustic – they are all unmatched quality designs.
Preserve the best memories, such as a milestone birthday with your baby, a child's birth, or a family theme. You can also create a travel photo book for your family vacations and trips or a year-in-review photo album to record all your accomplishments and activities from the previous year.
Mixbook offers an exceptional designers' collection of photo book themes for your special memories and events, which are attractively crafted. Some of Mixbook's featured guest designers include Bonnie Christine, Studio Calico, Kelly Purkey, Amy Tangerine, and many more, not forgetting their special collaboration with Martha Stewart.
You can also check out their selection of school memory books suitable for elementary, middle, and high schools. Mixbook's unique designs and layouts will make your school yearbook appear both timeless and memorable. Finally, forr those looking forward to the festivity season, they can check out some holiday photo albums, comprehensive for all holiday celebrations. From Christmas to Hannukah themes, Mixbook's designs are flawless and of incomparable quality.
At Mixbook, they believe that photos matter and each photo tells a story of what is most important to you. Furthermore, they emphasize that inside every individual is a natural-born storyteller. Therefore, they seek to encourage people to unleash their creativity through beautiful, customized photo goods. For more information, visit the website or use the live chat feature.