Have you ever heard about a referral program that could earn you 50K a month? If not, you might be surprised to learn that a personal loan referral program could help you make money quickly online. Today financial institutions, including banks, have their loan app to get referrals from those who want an income. If you are a small-time businessperson, housewife, student, financial advisor, or agent, here are some tips to help you know how to use the IDFC FIRST Bank's MyFIRST Partner app and earn money through a referral & earn program.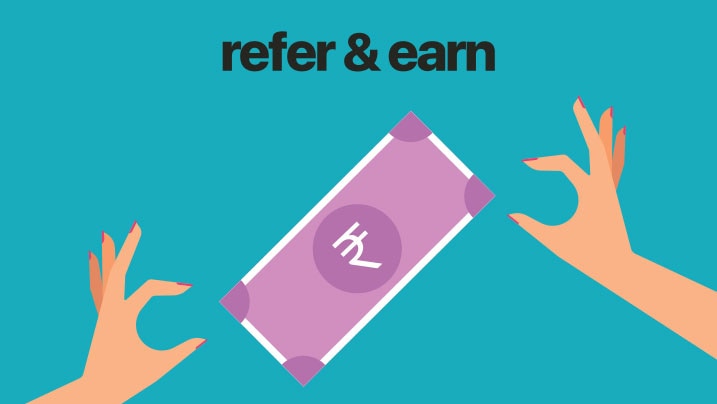 1. Become a referral partner
To become a part of the IDFC FIRST Bank refer a friend program, you must register with the MyFIRST Partner app. You have to download the app to join the referral program. If you are over 18 years of age, an Indian citizen, and a savings account holder with any bank in India, you are eligible to become a referral partner of the bank. All you have to do is to provide your details such as:
Full name
Mobile number
PAN Card and Aadhaar Card/Voter ID numbers
Savings bank account number and IFSC code
GSTIN details (not mandatory)
You need to submit digital images of the documents and the details. Once the documents are successfully verified, you become a personal loan referral partner of a reputed bank. It allows you to refer your relatives, friends, and colleagues for an instant personal loan.
2. Build a referral network
You can start referring prospective people for personal loans immediately after the referral partner registration. Your key marketing strategy would be to build a strong referral network. With word-of-mouth marketing, you can drive in much business. Getting high-quality referrals by putting conscious efforts will firm up customer loyalty. You can speak about your experience of availing an instant loan from IDFC FIRST Bank with your friends, relatives, and colleagues, who will trust you as they know you well.
You build relationships when you talk with people and share a great customer experience. It helps them recognize you and, in turn, enables you to understand their need and give what they want.
3. Explain the benefits of an instant personal loan
Instant personal loans are available with ease today. IDFC FIRST Bank, through its referral program, offers personal loans for marriage, holidays, travel, education, debt consolidation, medical requirements, and home renovation. Acquiring a personal loan through the bank refer a friend program has several benefits. Some important ones are:
Paperless yet minimal documentation
Can avail a loan of up to 40 lakhs
Quick loan approvals
Avoid the need of visiting the bank
Competitive interest rates and low processing fees
Flexible repayment option
The loan EMI calculator to set affordable EMIs
4. Receive compensation for every loan disbursement
As a personal loan referral partner, you receive compensation for every loan approved and disbursed. Building a solid referral network will help you earn 50K every month. The amount you make will be credited to your account every fortnight.
5. Earn more through rewards and incentives
Other than the referral compensation, you earn rewards for every referral converted into a sale. All you have to do is build referral by setting a target and a timeline, identifying customers, learning their requirements, helping them avail a loan.
If you are looking for a decent income working from home, download the MyFIRST Partner app from IDFC FIRST Bank and start building referrals to earn more money.